Top Tips for your finances during the Coronavirus outbreak
With the ongoing coronavirus outbreak, people up and down the country may be facing financial challenges. We have some top tips on how to get your finances under control during the epidemic.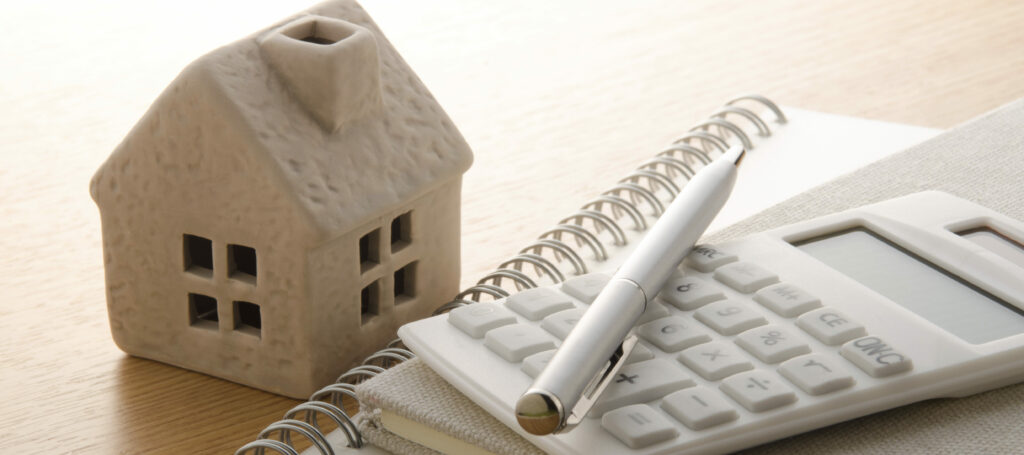 Universal credit
Don't dismiss universal credit. The changes are bigger than you think – especially for housing costs. Universal credit is a benefit available to many who are employed, self-employed, unemployed or on low incomes (but usually not pensioners), provided you have less than £16,000 savings in your household.
Last week, most people focused on the '£1,000 more a year' increase, which, of course, is only £20 per week. That's just the standard allowance. The housing allowance, which can cover rent, mortgage interest and service charge, has been unfrozen meaning pay-outs can be larger.
Are you a renter?
Renters, you can't be evicted for three months and landlords can get help too. As well as universal credit housing help, new rules mean landlords in England and Wales won't be able to start new eviction proceedings for at least the next three months, protecting private and social tenants.
In Scotland, private and social landlords will have to give an increased six months' notice period before taking steps to evict a tenant. There is currently no information available for Northern Ireland.
Five major lenders are also letting people apply for a mortgage payment holiday online. If you are struggling to pay your mortgage, lenders will allow you to take a break on paying for three months. If you apply online, you could hear back within minutes.
Banking
HSBC is providing a £300 overdraft buffer which others may follow. From 6 April (earlier for some), regulation changes have resulted in almost all lenders charging about 40% equivalent annual rate on overdrafts. This is nearly double high-street credit cards, making overdrafts the new danger debt.
To help during the pandemic, HSBC has said it'll automatically increase buffer zones (which let you go overdrawn interest-free) on its Bank and Advance accounts, from £25 to £300 for three months.
Energy bills
Disconnections are suspended for customers of all providers, with most pushing back bill dates. British Gas has confirmed it's removing late payment charges for those struggling financially.
Sport TV subscriptions
Subscribers to Sky Sports (not BT Sport) can now pause Sky Sports payments while sport is suspended.
Scammers
Scammers are taking advantage of coronavirus by trying to defraud people, especially the elderly and vulnerable. The National Fraud Intelligence Bureau has identified over 100 reports of fraud relating to coronavirus, with victims' losses totalling almost £1 million. Classic scams include: "This is your bank, we're struggling due to coronavirus, so we need to move money to a new [scam] account." Spread the word. Be vigilant and if you need one-on-one support, go to Citizens Advice Scam Action.
Train tickets
Almost all train tickets are now refundable. Anyone with an advance ticket can now get a refund. Season ticket holders can get the unused portion of their ticket back but may have to pay a £10 admin fee. Go online to see how to get a rail refund.
Shopping – returning items
Shops are extending their returns policies. For example, H&M has increased their return policy from 28 to 100 days for items bought in-store and online.
Council tax
Struggling with council tax? Speak to your local authority. Some councils are offering forbearance, for example, Telford & Wrekin Council is letting residents defer April and May payments (though you'll have to make it up later in the year).
Contactless cards
Contactless card limit is increasing from £30 to £45 on 1 April. This is to reduce personal contact, though it may take some time to filter through to all retailers. Limits often don't apply to mobile phone contactless payments.
MOT
Can't get to your MOT? Check out the latest rules on the Gov.uk website.
Holidays
Package holiday or flight cancelled? You're due cash, not vouchers – but that could change as many holiday providers are facing uncertain futures. When package holidays or flights are cancelled, the rules state you're due a full refund. Yet many firms are currently trying to direct you towards taking vouchers. If you're happy with vouchers, then take them. If not, you are due cash.
Water bills
Trade body Water UK is announcing it's working with water firms to arrange payment breaks, payment holidays and more for those struggling.
The Money Saving Expert site and came up with these ideas:
To help the millions of people having to stay home, one of the uplifting aspects of the current crisis is a number of companies have made stuff free that you normally pay for, both for kids and grown-ups. Here's a round-up of some of the ones we know about:
100s of kids' audiobooks
With the majority of schoolchildren across the UK now learning from home, Audible has released a collection of audiobooks for free, which it says will be available 'for as long as schools are closed'.
Books include Alice's Adventures in Wonderland, The Secret Garden, Winnie the Pooh and Timeless Tales of Beatrix Potter.
Free meditation via the Headspace and Calm apps
These popular meditation apps have released free content specifically to help those struggling with anxiety and stress at this time.
Calm is offering 'soothing meditations', a 'calm masterclass', 'calm kids' and mindfulness resources. They're available via its website – see Calm's free content.
Headspace has a collection called Weathering the Storm, which includes meditations, sleep and movement exercises. It's available on the app (for iPhone or Android), or you can access some of the content via the Headspace website.
New classic box sets added to BBC iPlayer
The BBC has added loads of new content to stream on iPlayer, aimed at helping those stuck indoors. These include classic box sets, plus some films.
Free three-month language course for schoolkids from Rosetta Stone
To help kids who are learning from home, educational software company Rosetta Stone is offering schoolchildren free access to its popular language courses for three months.
There are more than 20 languages to choose from, including French, German, Italian and Spanish. Rosetta Stone says that if you have more than one child you can sign up multiple times, you'll just need to use a different email address each time.
Free home-schooling resources, including Carol Vorderman's maths school
Carol Vorderman has announced that access to her maths school The Maths Factor will be free while schools are closed. It's aimed at 4 to 11-year-olds and is matched to the national curriculum.
You can also access popular spelling app Sir Linkalot for free until 12 June 2020. You'll need to sign up to its mailing list and you'll be sent a code for free access.
Free workouts for SIX weeks with Chris Hemsworth's fitness programme
Actor Chris Hemsworth (you might know him better as Thor from the popular Marvel films) has announced his health and fitness program Centr will be free for six weeks. It includes workouts with 'world-class trainers', meal plans and mindfulness exercises.
You can also get a free 30-day membership of Davina's McCall's Own Your Goals fitness programme, which includes a number of different classes such as HIIT (high intensity interval training), boxing and dance. You don't need to enter any payment details to get the free trial.
Free ballet and opera broadcasts from the Royal Opera House
The Royal Opera House might be closed, but it's offering free broadcasts on its Facebook and YouTube channels, including:
Peter and the Wolf, The Royal Ballet, 2010 – 7pm on Friday 27 March
Acis and Galatea, The Royal Opera, 2009 – 7pm on Friday 3 April
Così fan tutte, The Royal Opera, 2010 – 7pm on Friday 10 April
The Metamorphosis, The Royal Ballet, 2013 – 7pm on Friday 17 April
After they've been broadcast, these performances will be available on those channels to view 'on demand'.
There's also free content from the Royal Opera House available on BBC iPlayer to watch anytime.
National Theatre are offering something similar so check that out too if you are missing the theatre.
Free online guitar lessons for three months from Fender
If you've more time on your hands (and access to a guitar), now could be a great time to learn a new skill. Instrument manufacturer Fender has made its online guitar courses free for three months with a code (not sure how long these will be available though).
You can choose from acoustic, bass, electric or ukelele, plus a variety of different music styles (eg, blues, country, pop and rock).
We hope you find this information useful if you have any other tips to share with us, let us know on our Facebook page. If you're looking for fleet insurance, please don't hesitate to get in touch with us or complete our quote form.
If you're a current client, we understand that finding work in the current situation is hard so we have a few options for such as Laid Up Cover for your vehicles. If you're struggling to pay your monthly instalments, get in touch with our team today on 0333 202 3173 and we can see how we can help you.
« Back to all news